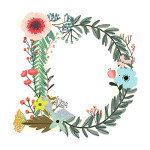 enise Marie Damron's first novel, written for middle school-aged children, weaves themes of science, nature, conservation, and character building into a fast-paced and highly fantastical tale of one girl's journey into a magical world.
Enchanted Fire: Guardians of the Earth tells the story of Lucinda "Luce" Aldebaran, a fourteen-year-old girl with a sharp mind and a steadfast goal of preserving the environment. When she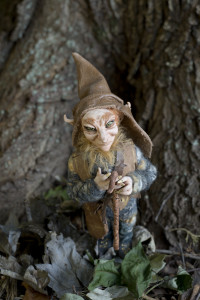 gets permission to stay with her nature-loving Aunt Marguerite for the summer, she almost can't believe her luck. But shortly after she shoos her hesitant father back to his car and begins unpacking, odd and magical things begin happening. Entries that Luce swears were not there before start appearing in a journal that belonged to a long-deceased ancestor. What's more, the entries seem to be talking directly to Luce. Just when Luce is starting to think things can't get any stranger, she stumbles upon a hidden fairy city and accidentally opens a gate between the human world and the fairy world. Luce soon learns that not only is she able to travel between the two worlds, but she is also the subject of a very old and very important prophecy—one that states that she will become a Supreme Earth Guardian and protect the alliance between humans and fairies from those who wish to destroy it, along with the human race itself.
As she fulfills the prophecy, she must summon the magical powers of the Aldebaran grandmothers before her and prevent evil forces from destroying all connections between the human and fairy worlds. Teaming up with a fellow Supreme, a fairy tomboy, a snarky fairy princess, a flamboyant wizard, a wizened elf, and an enigmatic fairy prince, Luce works to protect humans and fairies alike. Her true courage is tested when a rogue wizard curses the humans, causing them to fall ill with a malady that will kill them if Luce doesn't act fast.